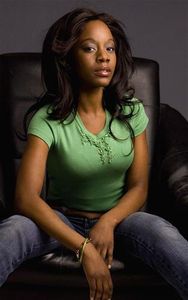 Ladies! Our African Touch this time around hails from Ghana. My sister Délia sent me a link months ago about Samata Angel and thought we should feature her on the blog. Although at first I didn't get much info about her, I became very interested in her story. Don't get me wrong her designs are pretty-especially the one she's wearing in the last picture. But what got me interested was how much she has accomplished at 25! What I also like is the fact that she still holds our dear continent close to her heart and doesn't miss a chance to say where she is from.
Born in 1983, Samata Angel is a London-based clothing designer, author and musician who specializes in women's wear. Angel is CEO of Samata's Muse clothing label. She first came under the public eye when she made history and became the first black British female to show during the Nolcha Fashion Week in New York.
Angel's first job in the fashion industry was at a Japanese clothing label in London aged 22 whilst completing her degree (Economics, Finance and Management). She worked as Head of Marketing and Sales. She then went on to work as Head or PR for Elival Fashion Incubator. When the boutique closed at the end of 2004, Samata set up her clothing label Samata's Muse in 2005 focused on producing clothing for women.
In 2006, the designer won 'Best Couture Line 2006' at the UK Urban Fashion Awards, was nominated for the 'Exceptionally Creative Awards' at the British Female Inventors and Innovators Awards and also for Best Women's Wear Designer 2007 at the UK Urban Fashion Awards 2007.
In 2007, she traveled to Sierra Leone to raise funds for a community development project.
Her "fans" include Gwen Stefani, Jennifer Lopez, Dawn (of Danity Kane-see first picture below) and singer Estelle...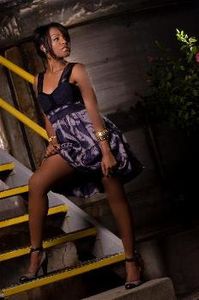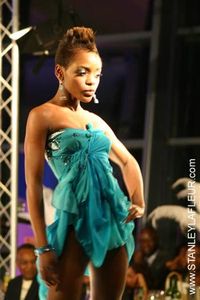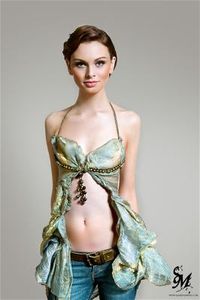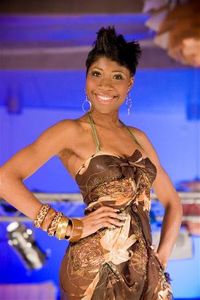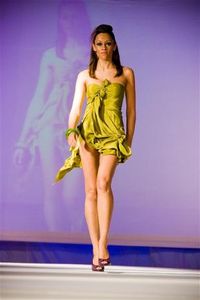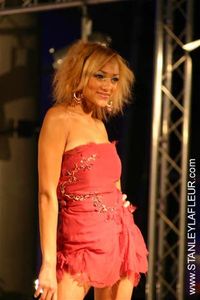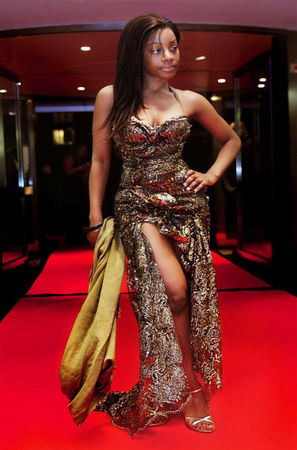 Samata wearing one of her designs
"I am a self-taught designer who is passionate about fashion. I wanted to share that interest with other people. The experience has been the most rewarding thing I have ever done."
Samata Angel
Pics from Samata's muse