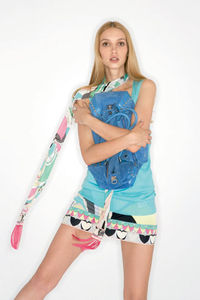 *
Pucci Resort Collection
Summer scarves
I often complain that although I sound a lot like my mom, I don't look enough like her. I wish I was more like her and had her elegance and knack for clothes...and oh so much more. Things that go beyond the superficiality of fashion. One thing I however got from her is her love of accessories and scarves are high on her list. Different lenghts and all sort of colors, she owns a bunch of them and often wears one. So do I. Regardless of the season.
For cool summer days or a cool look, scarves in lighter fabrics are a great way of complementing your summer outfit, instantly adding a chic touch. The buzz is that they are a must this season. But between me and you, this is an accessory that will never go out of fashion.
There are countless ways of wearing a scarf but currently, this is how I am wearing it: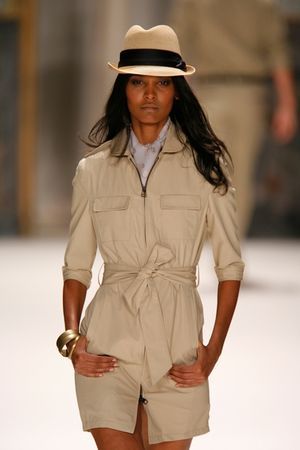 *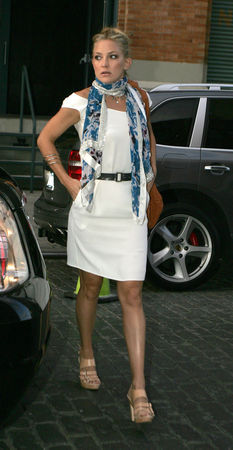 *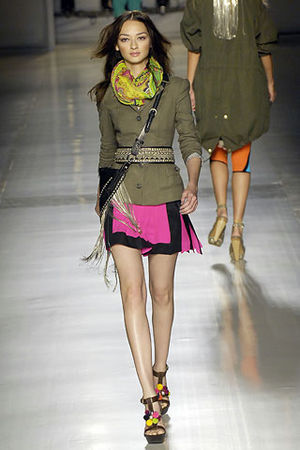 *
---
Get Michelle William's dress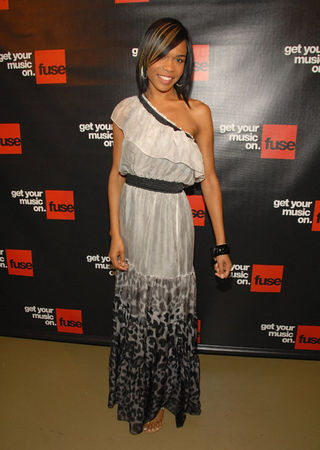 *
Although this one shoulder maxi dress by bebe is pretty cute and not bad on Michelle, it is almost overwhelming her petite frame. This will look better on curvier figures. If that's your case and the dress tickles your fancy, forgo black accessories and opt instead for fun and funky accessories.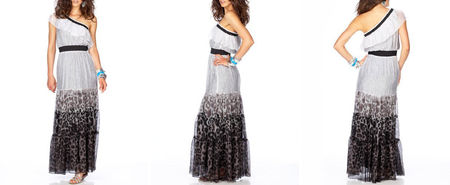 *
You can get it @ $179 by clicking on the image above.
This dress is definitely going to be part of my summer wardrobe.
Speaking of Michelle, here are two looks that were
: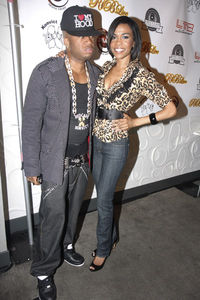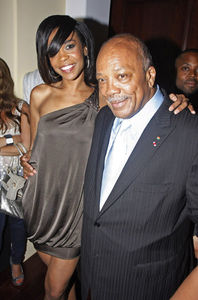 *
---
Stay tuned for our post on maxi dresses...for all shapes and of course with the perfect accessories.
eBay fined $63 million for selling fake Louis Vuitton. Get the story here.
HAVE A GOOD ONE!
*Pics courtesy of Vogue, Bossip, Dlisted and Bebe. *Rag and Bone Spring/Summer 2008, Katie Hudson, Etro Spring/Summer 2008.