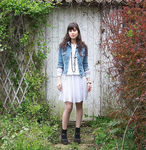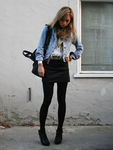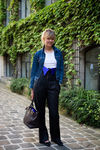 It's baaack! And with a bang! Ok! You probably will argue that denim jackets never really went out of style. And I couldn't agree more; but this time around (unlike during our high school and college years when we used to throw one on for comfort sake), we are jazzing it up grown ladies style. What a I love about a good old denim jacket is its flexibility. Worn over a cute flowery dress or paired with casual pants, you can't go wrong! I hadn't worn mine since college which was 5-6 years ago. Luckily, although I have packed on a few pounds, it still fits. And yours probably does as well if not, fear not. Stores across the nation are carrying this American classic in all price range. No more excuses!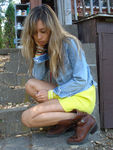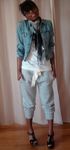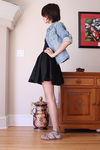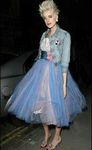 If I may, my advice is to avoid denim on denim! AT ALL COSTS!
Pictures taken from the GREAT fashion diaries of: le blog de betty, fashion toast, l'atelier d'une fée and childhood flames. And also from my every day read, garance doré, bossip and dlisted.