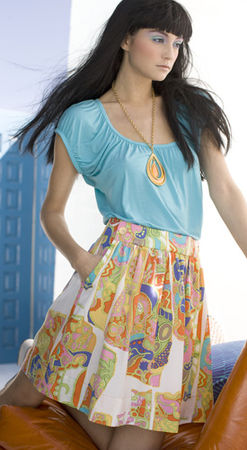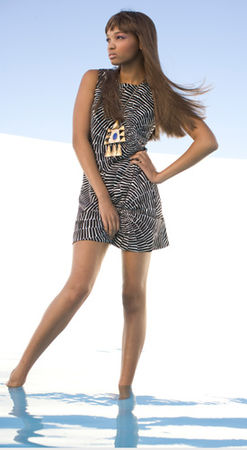 Born in California and raised there and in the state of Washington, her mother taught her to sew when Turk was just 11-years-old. She studied fashion design at the University of Washington and took her first job with the Seattle-based sportswear manufacturer, Britannia Jeans. Turk's next stop was Los Angeles where she waded into a sea of 30 prints per season designing surfwear for Ocean Pacific. Other jobs designing mostly juniors followed.
With design and production headquartered in Alhambra, California, Trina Turk's sales topped 16 million in 2001. A year later the company opened a boutique in Palm Springs, another in Los Angeles in 2003 and New York in 2006. Trina's most current honor was being awarded The Fashion Achievement at the LA Fashion Awards in 2005.*
To find out more, click here
*Text taken from the designer'S official website!