It is mayhem right now but I wanted to quickly drop by to say that I am currently in Chicago for one of my very good friend's wedding. I am excited beyond words and cannot wait. If I am not too emotional and happy (read tipsy), I will take pictures of my bridemaid's dress and much more.
Speaking of weddings, my sister over at Wedding By Design is giving tips on how to use African bangles as napkins rings.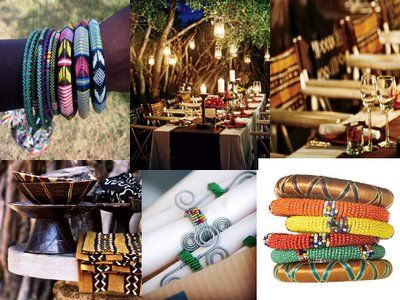 To see more and get more tips, click here and tell her big sis says what za!