How are my lovely ladies doing? Me? I am GOOD! Never been better. Linda, on the other hand, is not feeling too great so I am sending her some love all the way to Côte d'Ivoire where she currently is. Feel better sweetheart.
It's monday and before we go on with yet another work week, let me share with you my two sweet looks of the past one:
Ashanti looking great in a Balenciaga dress and obvious (the red soles) Christian Louboutin heels. I really like the dress.
Solange mixed and matched bright accessories. I know most people don't like "experimenting" this way but I love it.
My salty look of the week goes to Kelis. I usually like Kelis bold sense of style but this time around, something ain't right. Or I should say a lot of things are not right: the hair, the ill-fitting clothes, the boots...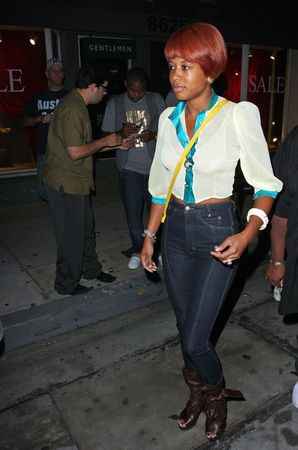 Oh! I almost forgot: her bright yellow bag. This is a blatant case of "mix and match" gone wrong.
...We still love you Kelis.
---
Now that we are done with the sweet or salty category, I would like to share my it clutch of the moment: vintage magazine clutch. Linda has had hers for years and I am looking for one as well. I however favor a neutral one over a bright one. Patricia Field has made great -bright-ones which are currently available at $80. A nice alternative to the pricing ones you might find in vintage stores.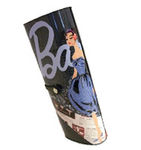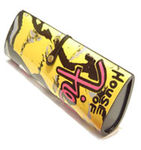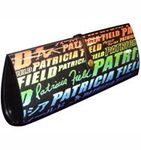 To see more, click here
Sold out vintage-inspired Jimmy Choo clutch: $595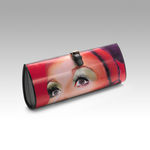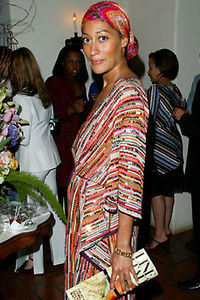 Tracy Ellis Ross Rihanna
Have an excellent day.